Comprehensive Install Kit
Everything we could think of that you would need for your installation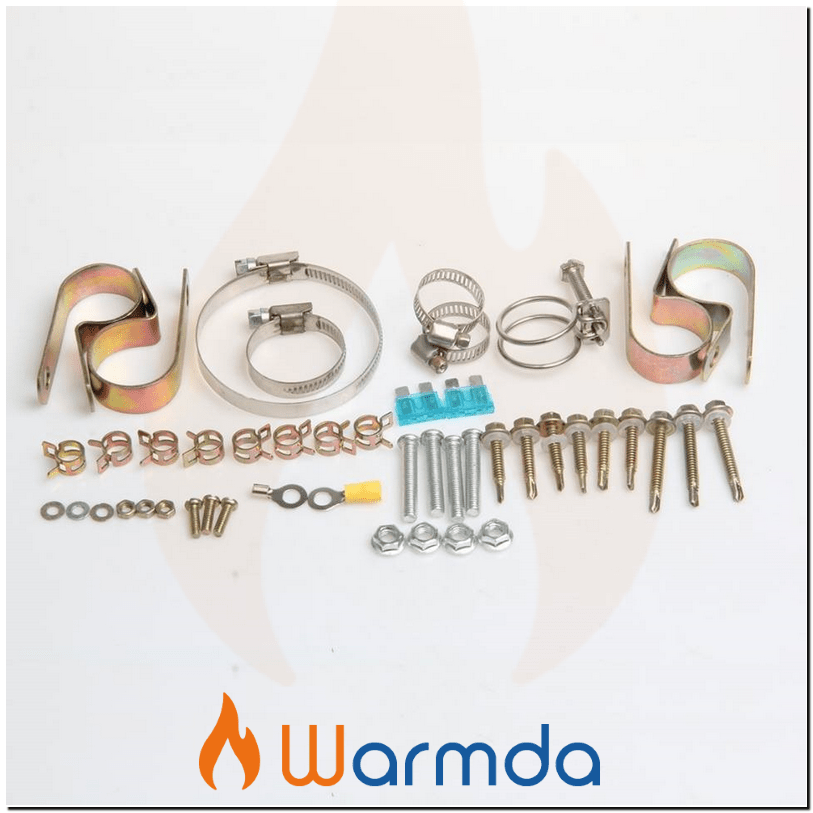 Nuts, Bolts and Cable Ties
Of course you don't need to use all the parts or you may have some better ideas on how to fit your unit up. Either way you should have everything to make your install.
Stainless Steel Exhuast Muffler
Most poor quality Diesel Heaters don't come with an Exhaust. The exhaust is the 2nd most noisy part of a Diesel Heater system you need a good muffler, then you have a nice quiet system.
Due to water being a by-product of the combustion process all exhaust components need to be of  high quality stainless steel.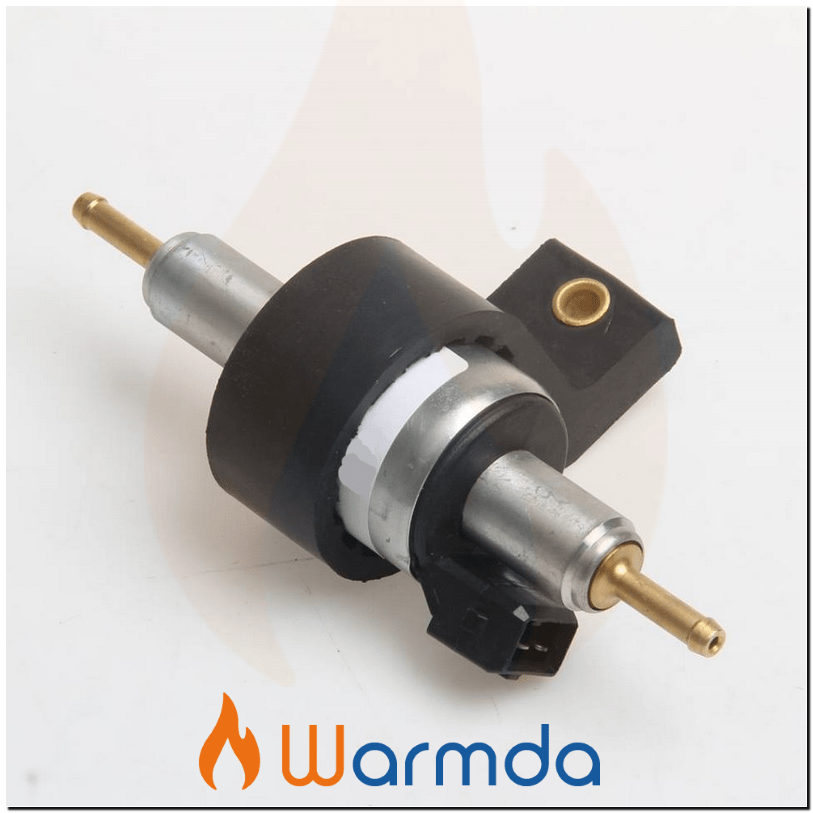 Fuel Metering Pump
One of the most important parts of a Diesel Heater is the Fuel Pump. The Diesel Heater CPU analyses the fan speed, ambient temp and the chosen temperature. With this information the Warmda Fuel Pump then delivers a precise measured dose of fuel to the heater - to much and the heater will either "smoke" or the fuel screen will "clog" over time.
Air Intake Filter
Induction "roar" into the burner (underneath your vehicle) is the nosiest part of a Diesel heater. Warmda supply an air intake filter as standard. Keeps noise down, prevents dust and mud wasps getting into your system.
Main Wiring Loom
High quality cable - Teflon sheath - Heat protected - Correct cable diameter to prevent voltage drop.
Fuel Pump Lead
Our Fuel Pump Lead is 6m long, allowing you to place the fuel pump in the most suitable place to prevent noise transfer.
Mounting Plate
Drill an 80mm hole, seal and drop this plate over the hole. A nice sealed system.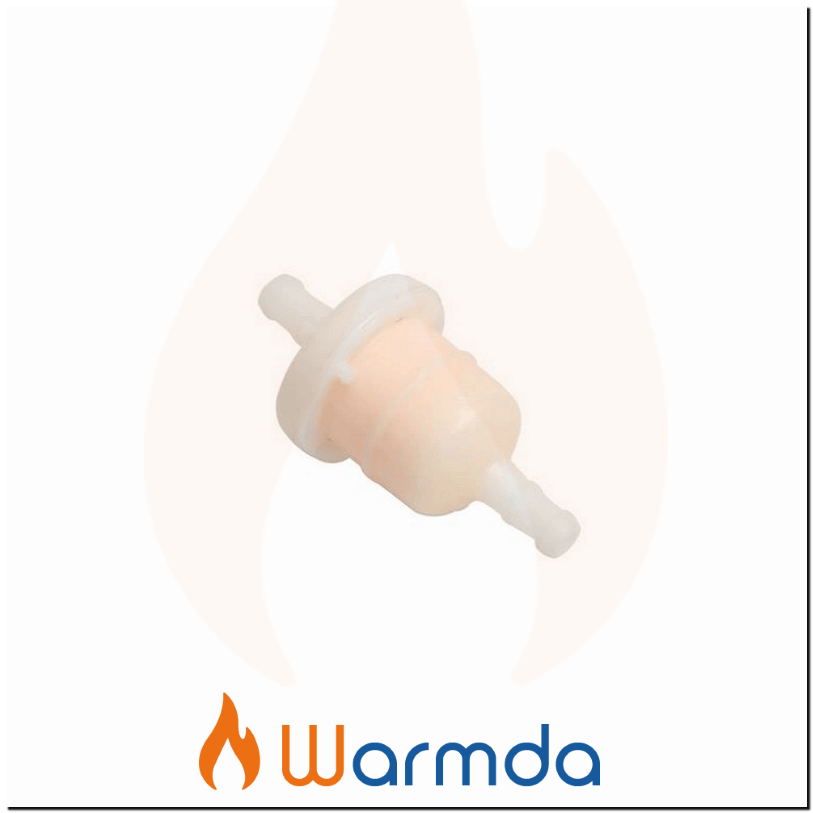 Fuel Filter
To keep your fuel system clean and prevent damage to your fuel pump, we supply as standard a fuel filter. As note, do not use a clear (white) fuel tank as some diesel heater sellers use. They allow sunlight into the bulk store of diesel and this can allow an "algal bloom"to grow - not healthy for your heater.
Quality Connectors
Warmda only use high quality "deutsch" type connectors.
CE Certification
RoHS Certificate
FCC certification